5 Simple Step Communication Skills Hack
Today I'm giving you the tools in a 5 Simple Step Communication Skills Hack. Yesterday I gave you the single utmost important life skill so I figured, why not give them the tools.
But before I go into it, Just a quick reminder about FREE Weekly Wednesday training at 9:00pm EST
1) Inquisitive minds can join us Wednesday 9pm for another free Wednesday training. Get your seat by CLICKING HERE, and RSVP NOW for next week!
2) Speaking about 5 Simple Step Communication Skills Hack, setup YOUR very own "Communication Marketing System!" The community, training, tools, websites, EVERYTHING you need to FINALLY break-thru in your biz: CLICK HERE. Unless you have the most amazing upline, training, and all the leads you could hope for.

5 Simple Steps to Improve Your Communication Skills
STEP #1: Be Genuinely Interested in Others
Humans like to talk about themselves. They are more interested in themselves than what you have to say. When you desire others to be interested in you, you have to interested in others FIRST. While the other party talks and shares, make sure you really "listen" to that person so that you can get to know that person better. By listening, you will find ways to help that person and also learn about what touches the person's heart. The STEP of thumb is, the more you let the other party talk, the more they will like you and become interested in you.
STEP #2: Ask Open-Ended Questions
So how can you be interested in someone? What do you say to them to get them to open up?
Ask open-ended questions that can not be answered by a simple "yes" or a "no." Instead, ask questions such as "why", "what", "how" that get the other person to open up and share more.
For example:
Don't ask someone "Do you like your job?"
Instead, ask "What do you like best about your job?"
Another example:
Don't ask someone "Do you have plans for Friday night?" because they may answer with just a "yes" or a "no."
Instead, ask "What plans do you have for Friday night?" Even if they do not have plans, they can not reply with a simple 1-word answer.
STEP #3: Use F.O.R.M. as a Guideline
When you have trouble thinking of what to ask a person, use this acronym to remind you of things that the other person may be interested in talking about:
F: Family
O: Occupation
R: Recreation
M: Money
Remember to follow STEP #2 and ask open-ended questions. 
For example:
don't ask "is your baby doing ok?"
instead, ask, "Your baby must be growing fast. What new things is he learning?"
STEP #4: Spicing Up the Conversation
If you just keep asking question after question, the conversation will become awkward very quickly. This becomes like an interrogation where you just fire off questions continuously. No matter how interested you are in the other person, if you just ask simple questions one after another, sooner or later, the person will get very tired and bored. So here is how you add value to the conversation.
After a person speaks, you can share something about yourself. The key to this is to keep it short (2 – 3 sentences) and END with another question directed towards the prospect.
For example:
if the other person says he likes to watch basketball, do not follow immediately with "do you play basketball?"
instead, say, "I love watching basketball too and recently I have been following almost all of Jeremy Lin's games with the New York Knicks. Asides from watching, do you play basketball as well?"
As you can tell, the conversation becomes more natural as you share a little about yourself but end with a question. Watch my Bonus Training Video, where I give more examples.
STEP #5: Always Call on Important Matters
When you have something pressing and critical to communicate, it is much better to talk in person instead of email, text messaging, online chatting, etc. You want to be able to see the other person's reaction and it is also more high touch and personal when you communicate in person. If you cannot talk in person, then the second best thing is to talk on the phone.
The WORST is through email because your message may be miscommunicated in countless ways that are beyond your control. For example, if the person does not fully understand the point in the opening of your email, he may react negatively to the rest of your email. You have NO control of how he will react since you cannot go back and explain the first point before proceeding. You also cannot see if the person is angry or happy with what you wrote.
When you communicate personally, you can guide your conversation by reading how the person reacts. If the person does not understand your first point, you can spend time to talk things over before you proceed with the next point.
Most miscommunication in a job or business happens when communication becomes "lazy" and is done through email instead of personal high touch. Personal relationships are affected negatively as well when parties become lazy and rely on email.
BOOM!
Did you know you could avoid 10 years of struggle with YOUR successes? #truestory You could get not only mentorship like mine but Community, training, websites, invaluable live and ongoing webinars, education, active LIVE support, EVERYTHING.
It's waiting for you below. Simply test it out and I promise you won't be sorry.
GET GOING NOW because YOU ARE READY: BOOM! LET ME IN SOCRATES PLEASE!!!!!
Two quick questions for you about Single Utmost Important Life Skill!
Do you want me to talk more about strategies I and my Mentors use?
Are you in the people industry and have gotten benefit from my posts over the last year?
If you answered yes to either, be sure to comment below. I would truly appreciate it, also feel free to share this with your team!
I would greatly grateful if you commented below and shared on Facebook
BOOM! 
*****I challenge ALL of you to COMMIT, to spend the next 10 days trying out the MLSP system. Tweet me back what you came up with and what your results were. (hashtag #mlspboom for not only my call tag BOOM! because you know it was the RIGHT move, go do it, have no regret. BOOM!)

Remember to leave your questions and comments in the box below.
If you found "5 Simple Step Communication Skills Hack" Rumor has it if you comment and share this post that you will have TOP EARNING magical powers! True story! BOOM! Facebook.
DANGEROUS COPY SECRETS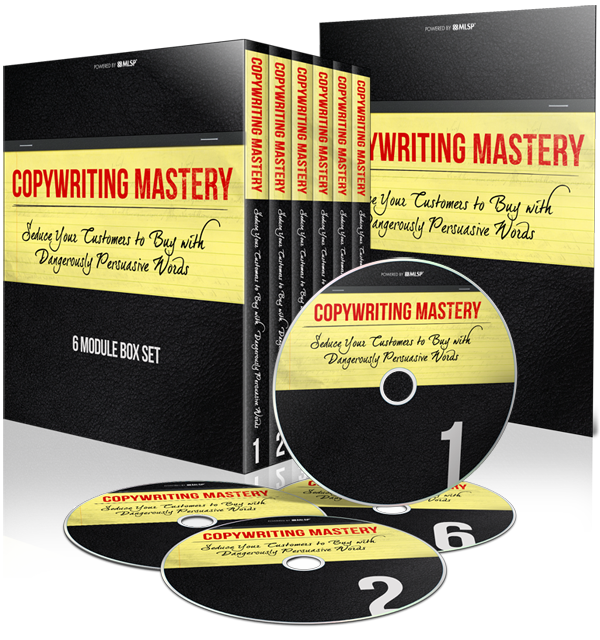 Mind-Control Copy: Dangerous Copywriting Secrets to Hack Into the Unconscious Mind of Your Prospect, and Control Their Thoughts
THE TOP EARNER FRAMEWORK?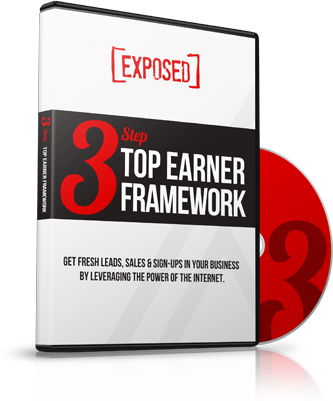 FINALLY Unlock the 3-Step Framework and Learn How to Get Fresh Leads, Sales & Sign-Ups in YOUR Business Leveraging the Power of the Internet.
Socrates Level Marketing™ is free for Kindle users and if you are ready to stop playing games running from one GURU to another get the principle in one book and then reinforce it if you wish. I wrote this book because I needed a single place to reference, and I share it with my team as they come on board as part of "Getting Started Right"! BOOM!
The only security is in you. In your head and in your heart.
Blessed, Fortunate, and Highly Favored
PS: Gotta admit…I'm not the most organized person in the world.
I get leads and prospects coming to me, and even though they show interest…I often totally forget to get back to them. Or I'll forget all together where we even left in the first place.
It really a huge waste of the time and money when you let leads go like that.
I don't have to worry about that anymore. This new CRM software is going to change my business… and I know it can do the same for yours.
The fortune is in the follow-up. All the cool $6-figure earning boys and girls are using it.