Double Your Business This Week
What would you feel like if you could Double Your Business This Week? Today's BOOM! is all about it and it's one simple strategy!
Every week I have a ZOOM video call for my immediate partners and those immediate to them.  The purpose of that call is to create VISION into the week ahead.
In that call, you give yourself a well-deserved break for 30 minutes to organize yourself for that week.
Below I'll share exactly how that is done in the hopes that it will allow you the opportunity to follow some successful protocols for managing every aspect of your life in the hopes of increasing more Health, Time and Money by Double Your Business This Week.
But before I go into it, Just a quick reminder about FREE Weekly Wednesday training at 9:00 pm EST
1) Inquisitive minds can join us Wednesday 9 pm for another free Wednesday training. Get your seat by CLICKING HERE, and RSVP NOW for next week!
2) Speaking about Double Your Business This Week, set up YOUR very own "Communication Marketing System!" The community, training, tools, websites, EVERYTHING you need to FINALLY break-thru in your biz: CLICK HERE. Unless you have the most amazing upline, training, and all the leads you could hope for.
Double Your Business This Week
A dramatic improvement in my productivity is to spend a half an hour to 60 minutes at the beginning of each and every week. By making this a habitual fact I am able to not only see my own growth in business but duplicate it with my business partners.  As they embrace the new paradigm, I can clearly see the effects on their productivity, their happiness, and momentum so much so that I can keep track of it by seeing their earnings exponentially grow month to month.   Would you like to have that kind of growth? How would you feel to see your bank account grow consistently month to month? How would it make you feel to have other notice your success by your sudden attention to detail, and posture?
The following is exactly what I do and I share with my colleagues and clients.
planning out your week: The following are at minimum the things you need to keep accountable for.
planning out your calendar
planned out calls with details
plan out everything that you want to accomplish this week
Grab a notebook or sheet of paper. I prefer you invest in a notebook so that you can review the week or the month at a glance as well as have it portable. With that notebook, you should have an old school calendar of appointments.  Listen, I don't want to hear S***! If you want different results you need to do different things.Especially if you plan to Double Your Business This Week
Begin in your notebook: Title it "Action and Accountability"
Divide that page into halves with a line down the middle.
On the left side write down (1) One, (2) Two or (3) things that you need to get done this first week.
NOTE: DO NOT GO OVER THREE THINGS – WE HAVE PROVEN THAT NUMBER WORKS BEST FOR THE AVERAGE PERSON – SUCCESS IS OUR FULLTIME OCCUPATION, PLEASE FOLLOW THE STRATEGIES
Example of things that need to get done:  Revenue Producing Activities get priorities (if you have personal goals important to you then you will need a second list/page and repeat in that book)
Making calls to prospects
Following up with prospects you've been avoiding
Talking to a certain number of potential prospects
Sending Direct Mail/Email
Creating and promoting events
Writing your funnels
Webinars
Trainings
Blogs
calling old customers and re-engaging them
On the right side of the page write down the things you DIDN'T get done last week. if this is your first week just leave that blank or be proactive and think about 3 things that you wish would have gotten done last week! Step it up and see the power come alive.  Isn't that what all this is about anyway?  The purpose of doing this isn't to have you focus on the negative but to have a tool to see and address consistent misses and isolate the culprit in that miss.
I didn't
call anyone on my chicken list
write out a list
finish that blog, that training, that webinar
follow up
give gratitude authentically
Now draw a horizontal line across the entire page below both of the above!
In this space I want you to write down the 1 thing/person/situation you are GRATEFUL for last week
I am grateful for
my children
my life
the errors in judgment
sale/close/new customer
that I lived through another week
Turn the page and on page two write out the work WHY/HOW in large letters. On this page this is your vision section and it will be the fuel that drives you.  It will pull you out of bed and override any voices in your head or FEAR in your heart.
 WHY do you want ________?, and WHY do you not have it yet? ____________.
NOTE: Find a picture of the exact thing if possible (car, house, location, colors, tastes, smells, be VERY specific) and add it to this page or pages
HOW does the above make you feel? I mean EXACTLY how does #1 (and any other whys you come up with make your feel)
HOW does your having the above make your friends and family feel? I mean how would your spouse, child, parent, friend feel seeing you with that WHY?
HOW do you want to be remembered?
Creating the above Action and Accountabilities notebook is an excellent was to Double Your Business This Week.
Now Plan your calendar for the week: In this calendar, you will keep track of your entire day.
It will provide you with a tool to visit the first 80 min of your day to plan and orchestrate that day as well as a place to conclude your day with reflection and quiet.
hours spent with calls, time spent traveling and meeting new prospects, lunches, social media time, naps, workouts, kids and spouse time, and finally and most importantly
you final notes of the day. Did you do what was scheduled, and ask yourself "If I worked for myself, would I have fired myself today?".  BOOM!
Plan out the day for tomorrow with your weekly ACTION and ACCOUNTABILITY notebook, looking and vividly visualizing your VISION PAGES and set adjustments for that day.
Put it on paper and you will find that your productivity will increase 200 to 500 percent.  This isn't some haphazard opinion. It's based on almost 100 interviews with the world's leading forward thinkers on my internet radio show SoccTalks. when I started using these methods I did Double My Business in a Week
If you haven't done so please visit iTunes SocTalks and Subscribe, Rate and Review the show now in Season 2! BOOM!
I hope you enjoyed the Double Your Business This Week! If you found any value at all share with your teams, and please subscribe with no worries for spam or other garbage being sent.
BOOM!
Did you know you could avoid 10 years of struggle with YOUR successes? #truestory You could get not only mentorship like mine but Community, training, websites, invaluable live and ongoing webinars, education, active LIVE support, EVERYTHING.
It's waiting for you below. Simply test it out and I promise you won't be sorry.
GET GOING NOW because YOU ARE READY: BOOM! LET ME IN SOCRATES PLEASE!!!!!
Two quick questions for you about Double Your Business This Week!!
Do you want me to talk more about strategies I and my Mentors use?
Are you in the people industry and have gotten benefit from my posts over the last year?
If you answered yes to either, be sure to comment below. I would truly appreciate it, also feel free to share this with your team!
I would greatly grateful if you commented below and shared on Facebook
BOOM! 
*****I challenge ALL of you to COMMIT, to spend the next 10 days trying out the MLSP system. Tweet me back what you came up with and what your results were. (hashtag #mlspboom for not only my call tag BOOM! because you know it was the RIGHT move, go do it, have no regret. BOOM!)

Remember to leave your questions and comments in the box below.
If you found "Double Your Business This Week" Rumor has it if you comment and share this post that you will have TOP EARNING magical powers! True story! BOOM! Facebook.
DANGEROUS COPY SECRETS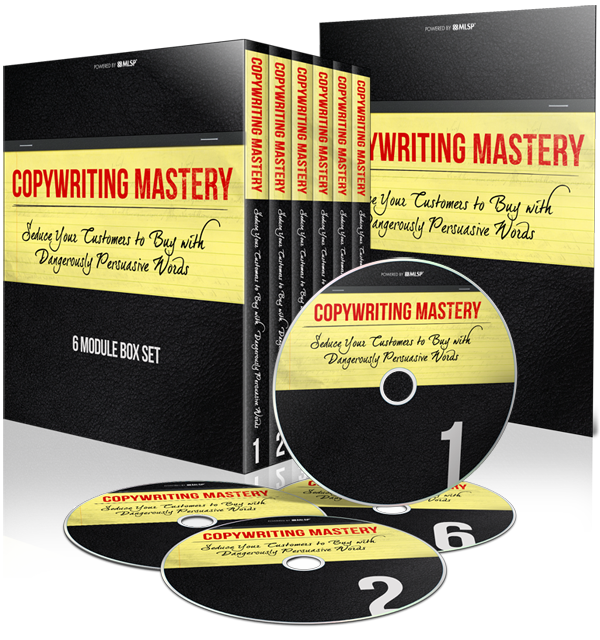 Mind-Control Copy: Dangerous Copywriting Secrets to Hack Into the Unconscious Mind of Your Prospect, and Control Their Thoughts
THE TOP EARNER FRAMEWORK?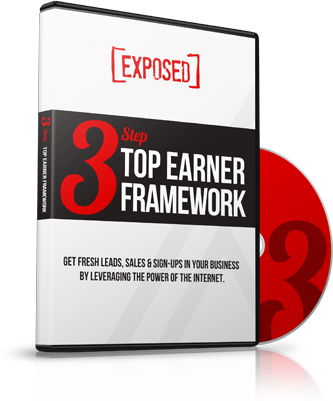 FINALLY Unlock the 3-Step Framework and Learn How to Get Fresh Leads, Sales & Sign-Ups in YOUR Business Leveraging the Power of the Internet.
Socrates Level Marketing™ is free for Kindle users and if you are ready to stop playing games running from one GURU to another get the principle in one book and then reinforce it if you wish. I wrote this book because I needed a single place to reference, and I share it with my team as they come on board as part of "Getting Started Right"! BOOM!
The only security is in you. In your head and in your heart.
Blessed, Fortunate, and Highly Favored
PS: Gotta admit…I'm not the most organized person in the world.
I get leads and prospects coming to me, and even though they show interest…I often totally forget to get back to them. Or I'll forget all together where we even left in the first place.
It really a huge waste of the time and money when you let leads go like that.
I don't have to worry about that anymore. This new CRM software is going to change my business… and I know it can do the same for yours.
The fortune is in the follow-up. All the cool $6-figure earning boys and girls are using it.