Millionaire Status Reality or Fantasy In Your Life
Hello, again Team BOOM!ers. Today's BOOM! is about reaching that first million dollar year. Is Millionaire Status Reality or Fantasy in your lifetime?
First off let me be totally transparent. I am NOT a millionaire. Still, haven't hit my 1st million dollar year. However, I've had MANY hundred-thousandaire years. And before that a ton of ten-thousandaire years too (smiling).
Do you know who Thomas J. Stanley, Ph.D. is? Thomas was the writer who spent 20 years studying American millionaires. In the study, the focus was patterning habits these people had. The result of all his investigation was the bestselling book (3 million copies at the time of unfortunate death in a car accident), "The Millionaire Next Door". (you can get yours by clicking here)
I accidentally found this book in its audio form and then in conversation with colleagues the name was thrown around and recommended. So, in turn, I recommend it to you.
But before I go into it, Just a quick reminder about FREE Weekly Wednesday training at 9:00pm EST
1) Inquisitive minds can join us Wednesday 9pm for another free Wednesday training. Get your seat by CLICKING HERE, and RSVP NOW for next week!
2) Speaking about Millionaire Status Reality, setup YOUR very own "Communication Marketing System!". Start keeping more of your money today with a community, training, tools, websites, EVERYTHING you need to FINALLY break-thru in your biz: CLICK HERE. Unless you have the most amazing upline, training, and all the leads you could hope for.
If you're too busy to sit down and read this book or are too hard headed to listen to it on audio you're in luck! This BOOM! blog is for you. Paraphrased and condensed into 5 rules.
Before you begin, I want to say one thing. Legos! That's right, Lego's are super cool blocks but when you stack them they become amazing structures and even be used to blow people's minds. What I mean is if you use any of the following 5 rules independently, you'll do good. Still, if you apply all of them you'll start an amazing work of art that will build into something great magnificent your financial life.

Here are the 5 rules.
Rule #1: Consider Long Term
Think Warren Buffet rather than MC Hammer. If you study Warren you'll see someone who's in it for the oh-so-long term. Harnessing the potential of compound interest and accumulating amazing businesses, Warren, today is the 3rd richest man in the world. BOOM! Where is MC Hammer? A man who's income was documented as 33 million dollars and lost it all.
Warren Buffet's overnight success:
age- Yearly
20 – $20,000
30 – $1 million
40 – $25 million
50 – $350 million
60 – $3.8 billion
70 – $36 billion
80 – $55 billion
Today's he's 86 years old and worth $73 billion.
Realistically it takes a lot of determinants aligning perfectly to get near that level. Unfortunately, neither you nor I, have access to all of them. But, you do have access to some of them!
I'm talking about patience and thinking long-term.
 Most experts on wealth agree that the earlier one starts investing one's income, the greater the opportunity to accumulate wealth." — Thomas J. Stanley
By the way, long-term thinking doesn't apply only to your savings. It also applies to your expenses. What am I talking about Willis? Check this out:
You shouldn't think of your $100 phone plan as "just $100 a month". Instead, you see it as stealing $1,200 from you every year and $17,300 from you every decade.
This is an outrage! As we learned before, having $17,300 extra dollars can remove years from your working life.
From now on, to calculate any expense long-term, use these two formulas (borrowed from this post):
To calculate a weekly expense compounded over ten years, multiply the price by 752. For a monthly expense, multiply by 173.
This will help you with silly spending.
Think your daily $5 CelestialKicks Frappuccino is inoffensive? Well if you drink it 5 days a week that's $25/week. Which means you're withdrawing $18,800 from your future self and giving it all to BtarSucks! (a play on letters, hehe)
It's your goal from this moment on to think about savings or expenses not only just in terms of this week or this month, but in terms of the next 10 years. BOOM! #thankmelater
Your goal is to sacrifice high consumption now for financial independence tomorrow.
I believe rule 1: consider long term is a highly effective way to build liquid for your future fortune and Millionaire Status Reality.
Rule #2: Live Well Below Your Means
Twenty years ago we began studying how people became wealthy. Initially, we did it just as you might imagine, by surveying people in so-called upscale neighborhoods across the country. In time, we discovered something odd. Many people who live in expensive homes and drive luxury cars do not actually have much wealth. Then we discovered something even odder: Many people who have a great deal of wealth do not even live in upscale neighborhoods" — Thomas J. Stanley
This might be the most significant rule of all. Frugality is plausibly the number one thing most wealthy people have in common. Particularly before they became prosperous.
One of the things Thomas noticed was that numerous millionaires live on something like 10% of their income. Everything they own, their house, their cars, even boat, doesn't surpass 10%.
You can apply this reasoning too! It's all in balance.
Example, you're a student living on $50k a year, you can't get your own place (rent or live with your parents) and your only real expense (car) shouldn't exceed $5,000.
It's a proven documented fact that rule 2: Live well below your means is how to make Millionaire Status Reality.
Executing any differently means you worry too much about how you look — Which leads us to our next rule.
Rule #3: Recognize That Financial Independence Is More Important Than Displaying Status
If Instagram, Facebook, Youtube is any indication, this is probably where most people struggle.Did you know people spend money they don't have just to look good in front of other people?
Let's take the violent concept of leasing. If you lease a car this clearly means you cannot afford it. The silliest statistic is that 45% of people with fancy cars are leasing. Most people you see driving fancy cars cannot even afford them (I own my car, btw.)!
But the lavish lifestyle sells TV time and newspapers. All too often young people are indoctrinated with the belief that 'those who have money spend lavishly' and 'if you don't show it, you don't have it.' " — Thomas J. Stanley
Firstly, (Oh boy, you know if I start out with "Firstly" I have real evidence to back it up, hehe) you now know that really wealthy people are frugal. Particularly before they become wealthy.
Secondly, know that advertisers spend millions of dollars hiring psychology experts on neurolinguistic programming skills just to make you think you want to buy something you don't need.
And it works!
How do I help you deal with this black magic witchcraft marketing? From now on, whenever you think about buying something you are drawn to emotionally and that you don't really need, I want you to think of, Dennis Rodman, Mike Tyson, Lief Garret (lives off 1000.00 allowance from mom), the aforementioned Mc Hammer and the Jewel of the bunch!!!  KANYE WEST.
Why Kanye West? This:

Kanye in 2012 said:
Break records at Louis, ate breakfast at Gucci
[…]
You know, white people get money, don't spend it
Or maybe they get money, buy a business
I'd rather buy 80 gold chains and go ign'ant!"
Kanye four years later:
Quit striving to seem wealthy. It's significantly better to become wealthy instead.
Achieving Millionaire Status Reality definitely needs rule 3: Recognize That Financial Independence Is More Important Than Displaying Status
Rule #4: Designate Your Time, Energy and Money Towards Building Wealth
On average, millionaires spend significantly more hours per month studying and planning their future investment decisions, as well as managing their current investments, than high-income nonmillionaires." — Thomas J. Stanley
This is pretty self-explanatory (This is where you gotta choose between XBox Call Of Duty Remastered and That Warren Buffet Documentary on Netflix).
Building wealth is the result of studying wealth and applying those principles (Congrats on reading this BOOM! blog, it satisfies this rule).
Above we alluded to how a student who makes $50k a year can be worth $288,000 in a decade. If you missed the subtleness of that rule, please go back and re-read it. This is huge S***! if you are serious about breaking 7 figures in your lifetime.
One time at "Getting Rich Camp"… No, no I kid, this was on some document I read, but what this reminds me of was when Lewis Howes asked Daymond John (Shark Tank) what three things Daymond's billionaire friends have in common.
Out of his 3 answers, my favorite was:
They [Billionaires] write down everything.[…]They physically write down everything. I remember one of them said to me 'the dullest pencil will always remember more than the sharpest mind'.
[…] Usually what they write? I noticed that they write how to save the most on taxes. They usually write that because tax codes change often and investments have certain tax benefits (or not) whether philanthropy or whatever the case is.
They look at it like this, 'well I could put in my pocket $200M a year. I could either go and start a new business, […] or how do I save 30–40% on taxes that I'm gonna have to pay away? I already have the money, why lose it?' " — Daymond John
Study. Research. Learn. Yup, they all mean the same thing so DO IT! Invest your time in learning and studying how to save or create more money. If you're reading this you're on the right foot. BOOM!
By the way speaking of taxes, if you missed my BOOM! blog yesterday on 100 great tax reasons (exceptions) home based business makes sense click here and get all the nuggets! It's rule 4: Designate Your Time, Energy and Money Towards Building Wealth
Rule #5: Have More Than One Source Of Income 
This is the troublesome one for most people so I left it for last. It all comes down to reducing risk.
If you're only living off of your salary, you're being risky. Period.
What is risk? Having one source of income. Employees are at risk…. They have a single source of income. What about the entrepreneur who sells janitorial services to your employers? He has hundreds and hundreds of customers… hundreds and hundreds of sources of income." — Thomas J. Stanley
James Altucher has measured the common millionaire has 7 sources of revenue. I'm not a fan of average but in this case, I don't mind using it, the average successful business owner might have:
Earned income (salary) – Riskiest
Rental income (own some real estate) – Passive but has some risk
Royalty/ patents income (depending on your business) – Totally passive little risk
Capital gain income (if you sell an asset for more than you bought it for) – Less risk but volatile based on market and time
Dividend (4% every year on average in index funds) – Least riskiest
Interest (lending money to someone else) – Moderate risk high return
Nevertheless, I want to be crystal clear. Business is not for everyone.
If a business is not for you, remember that ANYONE can achieve financial independence by saving money and investing it for a long time. (there is another book here for a later date)
However, considering the book The Millionaire Next Door was about millionaires I ought to discuss this part: The best way to achieve millionaire status reality is by being self-employed. After all, 62% of American billionaires are self-mades.
It makes sense — a salary won't make anyone wealthy. Financially detached, yes. Rich, no. I share about financial independence and breaking free of the man, the book talks about rich people. So, if your goal is to reach millionaire status reality? Rule 5: Have More Than One Source Of Income is a MUST! BOOM!
Bonus BOOM!:
Bonus detail, never say I didn't step it up for you! In "The Millionaire Next Door" I noticed an elephant in the room. The effect YOUR partner will have on your finances. #truestory
I've seen various cases of someone commencing with a lot of capital and losing it a few years later because their partner was a hyperconsumer. Can you relate? Maybe know of any yourself?
Most people will never become wealthy in one generation if they are married to people who are wasteful. A couple cannot accumulate wealth if one of its members is a hyperconsumer. This is especially true when one or both are trying to build a successful business." — Thomas J. Stanley
Jim Rohn was an amazing mentor to me through his books, audios and residually through others, he taught like Tony Robbins. In Jim Rohn's words, "you are the average of the five people you spend the most time with."
BOOM! there you have it. You've authoritatively acquired fresh knowledge!
Today, thanks to Thomas J. Stanley's work may he rest in peace, we learned the 5 basic rules that clear up the Millionaire Status Reality or Fantasy In Your Life issue:
Think long term
Live well below your means
Know that financial independence is more important than displaying status
Allocate your time, energy, and money towards building wealth
Have more than one source of income
You are the sum of those you hang with
Question for you. Did you find value with today's BOOM! blog? Would you be willing to take action now if it meant really doing what you desired and getting the results you would like?  What do you think?
Did you know you could avoid 10 years of struggle with YOUR successes? #truestory You could get not only mentorship like mine but Community, training, websites, invaluable live and ongoing webinars, education, active LIVE support, EVERYTHING. It's
waiting for you below. Simply test it out and I promise you won't be sorry.
GET IN NOW because YOU ARE READY: BOOM! LET ME IN SOCRATES PLEASE!!!!!
Two quick questions for you about Millionaire Status Reality or Fantasy In Your Life!
Do you want me to talk more about strategies I and my Mentors use?
Are you open minded and gotten benefit from my posts over the last year?
If you answered yes to either, be sure to comment below, I would appreciate it and also feel free to share this with your team!
I would greatly appreciate it if you commented below and shared on Facebook
BOOM! 
*****I challenge ALL of you to COMMIT, to spend the next 10 days trying out the MLSP system. Tweet me back what you came up with and what your results were. (hashtag #mlspboom for not only my call tag BOOM! because you know it was the RIGHT move, go do it, have no regret. BOOM!)

Remember to leave your questions and comments in the box below.
Powerful right? I hope you found some value in that.  If you are anything like me check this out:
I was thirsty for knowledge and I was hungry for results.  I found mentors and I put everything into ACTION. If you are like me and need to follow a HOW TO program rather than a WHAT TO (these are a dime a dozen) program then check out these:
Totally the BEST sponsoring training I've seen to date click SPONSOR NOW
Hands Down the BEST branding training I've used and personally vouch for click INSTANT AUTHORITY
The best STEP BY STEP training for the person ready to break 6 figures click I'M READY TO BREAK 6 FIGURES
If you found "Posture Principal" Rumor has it if you comment and share this post that you will have TOP EARNING magical powers! True story! BOOM! Facebook.
RECRUIT MORE - EARN MORE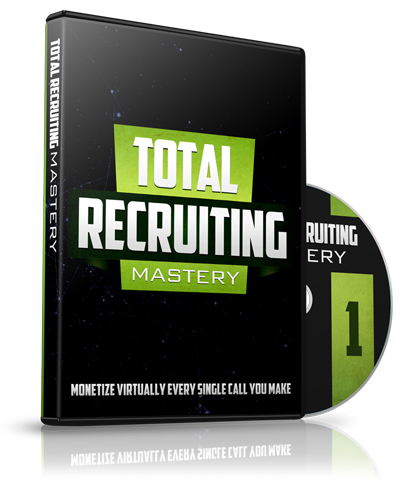 FREE Training: How a 7-Figure Earner made his first $100,019.32 with his Online Business - Prospecting Secrets Revealed!
FREE LIVE TRAINING THIS WED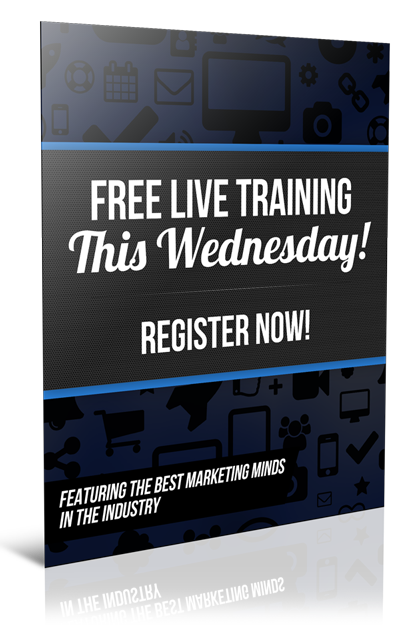 LIVE webinar with a 6-Figure Earner this Wednesday! Get strategies to help YOU get more leads & Profit in YOUR Business
The only security is in you. In your head and in your heart.
Blessed, Fortunate, and Highly Favored
Socrates's BOOM! Blog
Skype: SocTalks
Email: [email protected]
Periscope – @imdocsoc
Podcast show SocTalks: Itunes, Stitcher Radio
If you enjoyed this post on Millionaire Status Reality or Fantasy In Your Life!, Retweet and comment please, especially if you're having to overcome The FEAR of SUCCESS!
Remember "playing small serves no one" -Socrates Zayas
Disclaimer:
The advice contained in today'S BOOM! Blog may not be suitable for everyone. It is solely the opinion of the author.
Socrates obtained the information herein solely from sources I deemed to be reliable and from personal experience. I do NOT imply, contend or guarantee accuracy.
I'm not in the business of giving legal, accounting, or any type of professional financial advice. It's suggested if you are seeking advice from a professional that you seek it immediately from a competent professional.
I as the author particularly disclaim any liability, loss, or risk taken by individuals who directly or indirectly act on the information contained herein.
I as the author believe the information is sound, but the reader cannot hold the author as responsible for the actions they take or the results from those actions.
If you enjoyed this post on Posture Principal!, Retweet and comment please, especially if you're having to overcome The FEAR of SUCCESS!
Be a google scholar and google all this stuff! BOOM!