Single Utmost Important Life Skill
Today's BOOM! shares with you the (1) Single Utmost Important Life Skill that you must learn and constantly improve on. I personally consider it the most important skill because it's mastery: Improves your relationships. Helps you do better in school. Increases your business earnings. Gets you promoted in your career more rapidly.
The most important skill in life is learning how to COMMUNICATE. As you become a better communicator, you will have a more prosperous, easier and happier life. However, no one is born a good communicator.
I used to be an extremely poor communicator. You see unfortunately, proper communication skills are not taught in school. It is ironic that schools will teach you skills and subjects that one rarely puts to use today (calculus, physics, etc) but they omit to teach the Single Utmost Important Life Skill that we use every day!
But before I go into it, Just a quick reminder about FREE Weekly Wednesday training at 9:00pm EST
1) Wednesday 9pm will be another free Wednesday training, you can get your seat by CLICKING HERE, If you missed the last one or the seats were filled RSVP NOW for next week!
2) Speaking about GETTING YOUR MIND RIGHT, setup YOUR very own "Law of Attraction Marketing System!" The community, training, tools, websites, EVERYTHING you need to FINALLY break-thru in your biz: CLICK HERE. Unless you have the most amazing upline, training, and all the leads you could hope for.
As a child, I was a relatively shy and quiet kid and thought that you had to be "born" a good talker. I would always be jealous of people who could easily develop new relationships or knew what to say in class.
I remember clearly that as a child I was never encouraged to talk, to communicate my feelings or my frustrations.  In my house, I often heard
Children are made to be seen not heard!" -My Parents
WTF! I think back on that and I see all the wrong things with that. Then you get to school and there's not talking here or there, and then you get to college. For me, it was a rude awakening. Class participation was a big part of my grade in many classes but I had the worst attitude. Since I felt that I was not "born" a communicator and could never be a good talker, I would just sit in the back, of the class and never speak up. I would voluntarily give up the "A" grade and just settle for a "B" because I did not want to even bother "trying" to communicate.
Deep down, I always desired to be a good communicator but my main obstacle was my belief that people were "born" to be good speakers. I was always willing to pass up on sharing in order to avoid being embarrassed.  Then I was cornered by a Professor one day and in conversation he suggested I stretch myself.  That I live up to my namesake and begin to learn how to take a test, challenge the system, and voice my thoughts.  Mr. Yaffa was my very 1st mentor. I still miss him till today.
The Turning Point in My Life
When I was at Eckerd College in St. Petersburg, Florida I had some pretty smart roommates. I saw one of my friend's friend read a book called "How to Win Friends and Influence People." When I saw the title, I was amazed! It was a how-to book to be a better communicator and the next day I found the book at the library. My communication skills improved immediately once I started to read apply what I learned from the book.
I still recollect how excited I was studying the book. For the first time in my life, I felt all the mysteries of "good speakers" were being exposed to me. The intrigue was gone! I voraciously wanted to learn and apply these skills immediately, the problem was once I put the book down I couldn't remember them. FML. It appears amusing now since the concepts are very fundamental to me but not back then. I was at a different stage in my life looking at Medical School, Girls, more Girls, more school and everything in the book was so different from Biology and Physiology, it was fresh and new. I remember I would write down each lesson like I used to with songs I wanted to learn lyrics to and then memorize it. Each day I'd do some martial arts and practice my sword, I would repeat lists over and over again so that it could "sink" into my mind. I would repeat them in between my regular classes and throughout the day and would make a conscious effort to applying a few of these skills during the day.
As with anything, the more you apply the things you have learned, the better you get, and in retrospect, I guess that's where I got my LPT method for coaching (Learn, Practice, and Teach). My communication skills slowly improved each day and then really took off after 2003 when I was working in software and my company TIBCO software invested tons of money on sales training. This forced to look at EVERYTHING from a different angle and cemented the value of communication for me.  Later in 2009 My home business forced me to get outside my comfort zone and apply my communication skills every second of the day. (By the way, this is a valid reason why I recommend a home business. Even if you don't make much money, you will be forced to learn and become a great communicator. If you want to learn how to choose a home business, you can Contact Me for an unbiased opinion.)
Hands Down The Most Important Communications Concept
Ok brace yourself for this one, the most important concept you MUST remember when it comes to communication is– NO ONE cares about what you have to say!– That's the key to being a good communicator.  See, your lips flapping is NOT the KEY, LISTENING to what others have to say is. People like to talk about themselves and the subjects that concern them and the more you allow others to talk about themselves, the more you will be a "good communicator", and following people will like you.
The moment I first discovered this, it was odd because I always thought that you had to be a "good talker" and know what to say. The revelation is that "good talkers" perpetually know what to say because they are GOOD listeners. They know what subjects another person is interested in so it is easy for them to ask questions and build rapport.
Pareto Principle
Have you heard of the 80/20 rule? It reads that the other person should talk 80% of the time while you talk only 20% of the time. BOOM! I know mind was blown.
Examples of Poor Communicators
– We all have that someone that you can not stand because they love to talk and talk and talk? Maybe you don't have that person? Maybe because you may be that person? Just saying! Playing devils advocate here.  Listen, the problem isn't they are a bad person it's that even when you don't want to talk, they keep talking. That is an example of a poor communicator. Doing more talking than listening.
– Can you think of someone you can't stand or avoid because they love to talk about themselves? For these people, it's always "me, me, me!" You can't even tell them you have an ache because they'd be like "OMG, I woke up with TYPHOID, I think I'm dying". We can't stand them because they often talk about things that only they are interested in, THEM. (And, we already know you are interested in you!) They show no concern whether we are interested in listening to them or not.
– Now Can you think of an annoying salesman that you avoid like the plague? Chances are that salesman never asked you any questions or got to know what your needs were. All he had for you was his "sales pitch."
Improve Your Communication Skills
– A good communicator is made and not born. You will need to accept and embrace this as fact.
– Invest in "How to Win Friends and Influence People" by Dale Carnegie and your communication skills will improve immediately once you apply the lessons in the book. If you have read this book already, I highly recommending rereading it. I also suggest getting together with a friend or your team and tackle the chapters one at a time.  Applying the skills and evaluating as you go. Listening and more listening…
– Be present. Notice the good communicators in your everyday conversations. Who are the ones that are genuinely interested in the other person and allowing others to talk more? Notice what listening purposefully means as opposed to listening with a need to respond.
BOOM!
Did you know you could avoid 10 years of struggle with YOUR successes? #truestory You could get not only mentorship like mine but Community, training, websites, invaluable live and ongoing webinars, education, active LIVE support, EVERYTHING.
It's waiting for you below. Simply test it out and I promise you won't be sorry.
GET GOING NOW because YOU ARE READY: BOOM! LET ME IN SOCRATES PLEASE!!!!!
Two quick questions for you about Single Utmost Important Life Skill!
Do you want me to talk more about strategies I and my Mentors use?
Are you in the people industry and have gotten benefit from my posts over the last year?
If you answered yes to either, be sure to comment below. I would truly appreciate it, also feel free to share this with your team!
I would greatly grateful if you commented below and shared on Facebook
BOOM! 
*****I challenge ALL of you to COMMIT, to spend the next 10 days trying out the MLSP system. Tweet me back what you came up with and what your results were. (hashtag #mlspboom for not only my call tag BOOM! because you know it was the RIGHT move, go do it, have no regret. BOOM!)

Remember to leave your questions and comments in the box below.
If you found "Single Utmost Important Life Skill" Rumor has it if you comment and share this post that you will have TOP EARNING magical powers! True story! BOOM! Facebook.
DANGEROUS COPY SECRETS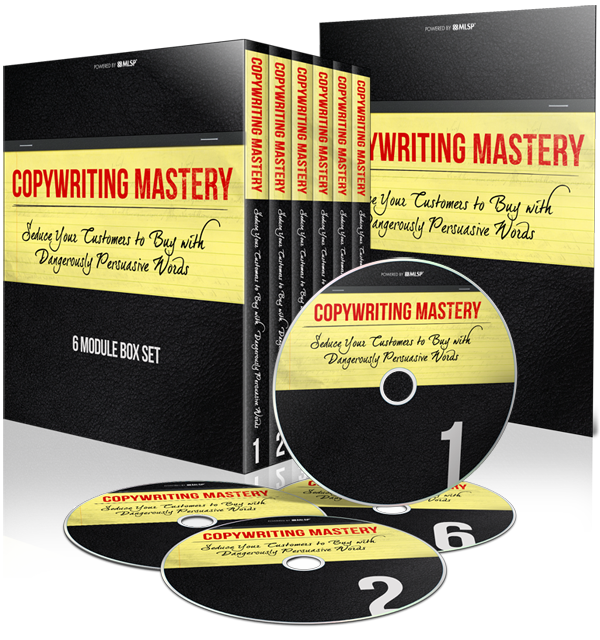 Mind-Control Copy: Dangerous Copywriting Secrets to Hack Into the Unconscious Mind of Your Prospect, and Control Their Thoughts
THE TOP EARNER FRAMEWORK?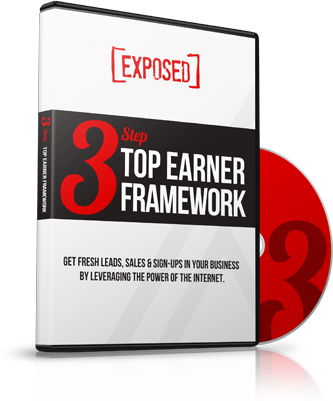 FINALLY Unlock the 3-Step Framework and Learn How to Get Fresh Leads, Sales & Sign-Ups in YOUR Business Leveraging the Power of the Internet.
Socrates Level Marketing™ is free for Kindle users and if you are ready to stop playing games running from one GURU to another get the principle in one book and then reinforce it if you wish. I wrote this book because I needed a single place to reference, and I share it with my team as they come on board as part of "Getting Started Right"! BOOM!
The only security is in you. In your head and in your heart.
Blessed, Fortunate, and Highly Favored
PS: Gotta admit…I'm not the most organized person in the world.
I get leads and prospects coming to me, and even though they show interest…I often totally forget to get back to them. Or I'll forget all together where we even left in the first place.
It really a huge waste of the time and money when you let leads go like that.
I don't have to worry about that anymore. This new CRM software is going to change my business… and I know it can do the same for yours.
The fortune is in the follow-up. All the cool $6-figure earning boys and girls are using it.