Technology Risks Home Based Business
So you are pretty passionate about your new side gig. Now you are going to get all setup and duplicate what you have been watching and possibly learning from others who are doing.
There are Email Lists, and Funnels, fancy letters like CRMs that you need to understand and get going. But, (and there is always a but isn't there?) But, beware. It can take you months to configure and build to set up those technological tools.
Now, let's be clear here, It's worth it to build an email list, no question. Funnels are worth doing as well since they can work for you 24/7 and 365 days a year. The danger is where someone falls in love with results that could be slight or drastic, let's face it, results are results, right? So. they chase technology indefinitely. It feels good, and that's why you say "I like this fishing thing, it's cool, technology is the bomb-diggity."
But before I go into Technology Risks Home Based Business, Just a quick reminder about our FREE Weekly Wednesday training at 9:00 pm EST
1) Inquisitive minds can join us Wednesday 9 pm for another free Wednesday training. Get your seat by CLICKING HERE, and RSVP NOW for next week!
Where is the danger…
Of Technology Risks Home Based Business then? See, you have to agree that there is a never-ending black hole for learning technology. You can buy and learn technology every hour every day, for the rest of your life, and you will if you choose this path, there is just no way around it. I personally just had to migrate this BOOM! Blog from HTTP to HTTPS because Google's SEO changes won't rank me in searches if I hadn't complied with this security change. There will always be a new article update, widget, or strategy out for you to implement.  Miss one and you are out of the loop.
You've undoubtedly heard of Facebook and their love of changing algorithms, right? Well, stop believing the hype, all that is like fake news, you nor I will ever know if that is true or even if a workaround existed for changes to Facebook, unless that is, they wanted us to know.
Use common sense here, a 4 billion user company is going to share anything about its workings to a select few? Unlikely. Focus on what you can control but, I digress.
One of my mentors Ray Higdon has said to me "I've never read an article about the Facebook algorithm, but I have read psychology." And that is where the power lays.
For example, there are reasons psychologically that explain what would make someone want to be on this "Facebook LIVE" thing.
That to me is more valuable than seeing a random post saying "guess what FB changed their Facebook algorithm… blah-blah." I am not an idiot though and do recognize that there will undoubtedly be people reading this post who have paid for or are listening to technology gurus who teach algorithm stuff. Cool, I guess, but using some common sense I'll ask you a straightforward question: Wouldn't you instead prefer to study the psychology of what would increase your chances of someone watching you, reaching out to you, or following you no matter where it is?
That's what I learned, focus on the human psychology, not the Facebook algorithm.
The Danger Of…
Technology Risks Home Based Business is that you would someday say: "You know what? I'm just going to embrace this techy thing, and really focus on my email list to get that going 'cause, the money is in the list you know,'". Then while figuring that you say "My website is going to be the bomb too, oh and my blog, yeah gotta get that going as well." But, you forget that for any business to succeed it needs money.
In your new side gig money comes from prospecting, and developing other prospectors. Saying "You'll get back to prospecting after a while, that you'll break for now to do technology," is a death sentence to your side gig.
Fast forward to (3) Three years from now, you're still working on technology, don't have all the stuff configured precisely right. You know the support guy/gal's name by heart, they are on speed dial #3. You haven't prospected anybody, and you're not making any money.
This, my friend, is the danger zone. And, why I wrote Technology Risks Home Based Business
I know there are those that still want to dive into funnels, so I'm going to give you two of the most straightforward systems I have used over the last five(5) years. One is called Funnelizer which is part of full service "YOU" branding system. It was built from the ground up with nothing in mind but the home-based business entrepreneur who wants to succeed as fast as possible.  A real one-stop shop for branding.
The other is my man Russell Brunson's ClickFunnels which is also robust and simpler method for ONLY funnels.
If any of this has made sense to you and you want to read up on a few more resources
Check Out Double Your Business This Week 
Listen, I'm a big fan of technology, always have been. I even have a Masters in Information Technology from a coveted University, but I get it, even when you're doing that, you still have to prospect.
GOLDEN RULE: YOU STILL HAVE TO PROSPECT, BOOM!
Did you find that helpful?
Let me know what you think in the comments below. And, feel free to share this with your teammates.
One last question: Would you be willing to take action now if it meant really doing what you desired and getting the results you would like? What do you think?
Did you know you could avoid 10 years of struggle with YOUR successes? #truestory You could not only get mentorship like mine but Community, training, websites, invaluable live and ongoing webinars, education, active LIVE support, EVERYTHING.
It's waiting for you below. Simply test it out and I promise you won't be sorry.
GET IN NOW because YOU ARE READY: BOOM! LET ME IN SOCRATES PLEASE!!!!!
Two quick questions for you about Technology Risks Home Based Business!
Do you want me to talk more about strategies I and my Mentors use?
Are you open-minded to and have you gotten benefit from my posts over the last 2 years?
If you answered yes to either, be sure to comment below, I would appreciate it and also feel free to share this with your team!
I would greatly appreciate it if you commented below and shared on Facebook
BOOM! 
*****I challenge ALL of you to COMMIT, to spend the next 10 days trying out the MLSP system. Tweet me back what you came up with and what your results were. (hashtag #mlspboom for not only my call tag BOOM! because you know it was the RIGHT move, go do it, have no regret. BOOM!)

Remember to leave your questions and comments in the box below.
Powerful right? I hope you found some value in that.  If you are anything like me check this out:
I was thirsty for knowledge and I was hungry for results.  I found mentors and I put everything into ACTION. If you are like me and need to follow a HOW TO program rather than a WHAT TO (these are a dime a dozen) program then check out these:
Totally the BEST sponsoring training I've seen to date click SPONSOR NOW
Hands Down the BEST branding training I've used and personally vouch for click INSTANT AUTHORITY
The best STEP BY STEP training for the person ready to break 6 figures click I'M READY TO BREAK 6 FIGURES
If you like and comment "Technology Risks Home Based Business!" Rumor has it that you will have TOP EARNING magical powers! True story! BOOM! Facebook.
LEADS WITH FACEBOOK LIVE!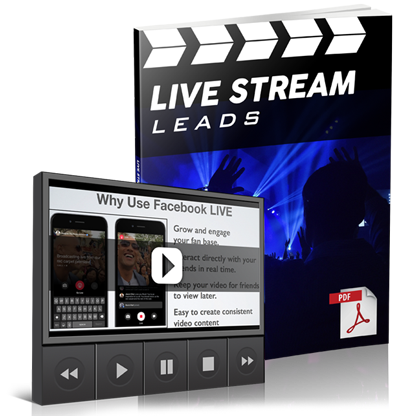 Discover the #1 fastest way to get 'Likes' on your fan page, create content for your blog, and engage your fans.
PROFIT FAST WITH FB ADS!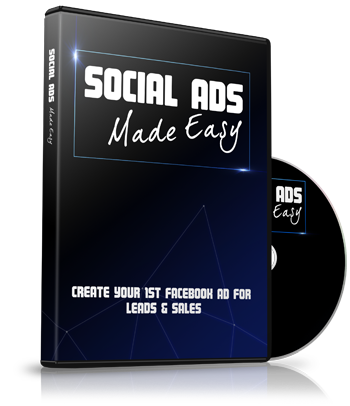 Simple 3-Step Formula to Create Your 1st FB Engagement Ad - Get Red-Hot Targeted Prospects INSTANTLY for YOUR Business!